Meet our Skilled Nursing Team
Meet Clermont Park's Associate Executive Director, Don Backstrom: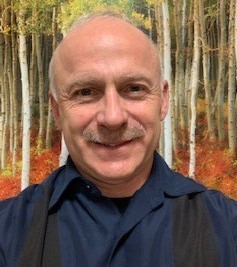 Don graduated from the University of Pittsburgh and began his career as a physical therapist. He spent two years in West Africa as a therapist in the Peace Corps. Returning home, he specialized in geriatrics and was a director of rehabilitation in Denver area nursing homes. Don returned to school, earned his master's degree in business, and spent many years directing multidisciplinary centers as well as directing geriatrics and continuum of care with Kaiser Permanente for 10 years. His love for older adults came full circle when he received his Nursing Home Administrators license and joined CLC in 2017.
Don enjoys having the opportunity to positively influence the lives of older adults. He loves leading the team of talented professionals at Clermont Park who care deeply about residents, and building community where young and old, poor and rich, black and white, and everything in between is valued and celebrated. He has been making it a priority to help residents get outside and enjoy the sunshine and Colorado weather during COVID and loves watching the impact nature has on mental and spiritual health.