What Is Skilled Nursing Care?
Health & Wellness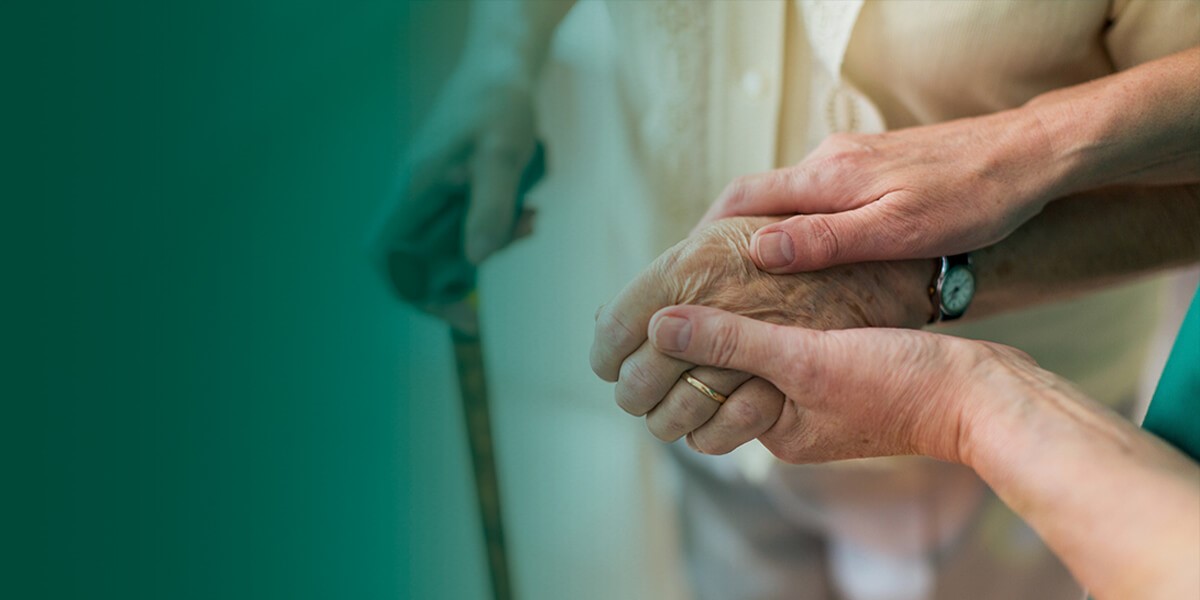 Posted: August 1, 2023
While it's not uncommon to hear "skilled nursing care" and "skilled nursing communities" used interchangeably, the two do have key differences. Skilled nursing care can be defined as a type of medical support that includes medical treatments and services that only a licensed nurse or medical professional can perform. Skilled nursing communities, which may be referred to as "nursing homes," are residential communities where individuals receive around-the-clock skilled nursing care, whether on either a short-term basis for rehabilitation or on a long-term basis to treat ongoing health conditions.
Who Can Provide Skilled Nursing Care?
Skilled nursing care is a high level of medical care that must be provided by or under the direct supervision of a licensed health provider, such as a registered nurse (RN) or a physical, occupational, or speech therapist.
Types of Short-Term & Long-Term Skilled Nursing Care
Skilled nursing services might be necessary for short-term rehabilitation due to an illness or injury, or following a hospital stay. Some individuals may need long-term care skilled nursing care due to chronic medical conditions or illnesses. Licensed medical professionals partner with each person to determine goals for their health and well-being, and develop a care plan to achieve those goals.
Skilled nursing duties can consist of:
Post-stroke recovery: Includes specialized therapies to support those recovering from a stroke with restoring mobility, improving speech, and relearning skills needed for daily activities.
Wound care: Involves treating and caring for wounds, such as those from illness, surgery, accident, or amputation. It also consists of preventing, detecting, and treating skin tears, ulcers, and bruises.
Cardiac care: Provides specialized support for those recovering from heart conditions or procedures, such as a heart attack or heart surgery.
Pulmonary rehabilitation: Offers assistance and helps those with lung conditions manage symptoms, restore function, and regain independence.
Physical therapy: Incorporates targeted exercises and treatments to alleviate pain, improve mobility, and strengthen muscles following an illness or surgery.
Occupational therapy: Involves interventions, exercises, and modifications that are focused on maintaining/relearning skills needed for daily activities and adapting one's environment in order to live as independently as possible.
Speech therapy: Includes exercises and therapies to support one's overall communication, whether through speech and pronunciation or treatment of language disorders. Speech-language pathologists (SLPs) also address swallowing challenges.
Nutrition therapy: Supports the resident's healing process by providing healthy foods to address personal dietary needs and improve overall health.
Custodial care: Custodial care includes assistance with activities of daily living (ADLs), such as taking medication, bathing, dressing, and eating. Skilled nursing services and communities may also offer custodial care alongside rehabilitation, therapy, and other skilled nursing care.
Additionally, qualified nurses can provide complex services like colostomy care, feeding tubes, hospice care, diabetes management, and intravenous medication administration.
What Qualifies a Patient for Skilled Nursing Care?
While long-term skilled nursing care is generally not covered by Medicare, short-term rehabilitation is covered if you or your loved one need extensive rehabilitation or nursing services in order to recover from an illness or injury. This applies when a physician prescribes specialized therapies, medical equipment/devices, or around-the-clock nursing care to aid in recovery. A physician will likely offer more information about a trusted skilled nursing facility to ensure the resident receives proper rehabilitation to enhance these capabilities after recovery.

What Is a Skilled Nursing Community?
A skilled nursing community is an in-patient medical treatment center and residence that offers services provided by trained medical professionals. Skilled nursing communities often offer both short-term rehabilitation and long-term care.
Skilled nursing communities provide around-the-clock health care services, assistance with activities of daily living, dining and meal plans, and life enrichment programming.
Care teams at skilled nursing communities might include:
Medical directors
Registered nurses (RNs)
Physical or occupational therapists (PTs or OTs)
Audiologists
Speech-language pathologists (SLPs)
Licensed practical nurses (LPNs)
Vocational nurses
Get Skilled Nursing Care at Clermont Park
Clermont Park offers a full continuum of senior living options, including assisted living, memory support, rehabilitation, and skilled nursing services within a welcoming and nurturing community. With plenty of enrichment opportunities, we aim to help older adults regain their strength and independence and live their retirement years peacefully.
To learn more about our services, contact us today.