What Is Skilled Nursing Care?
Health & Wellness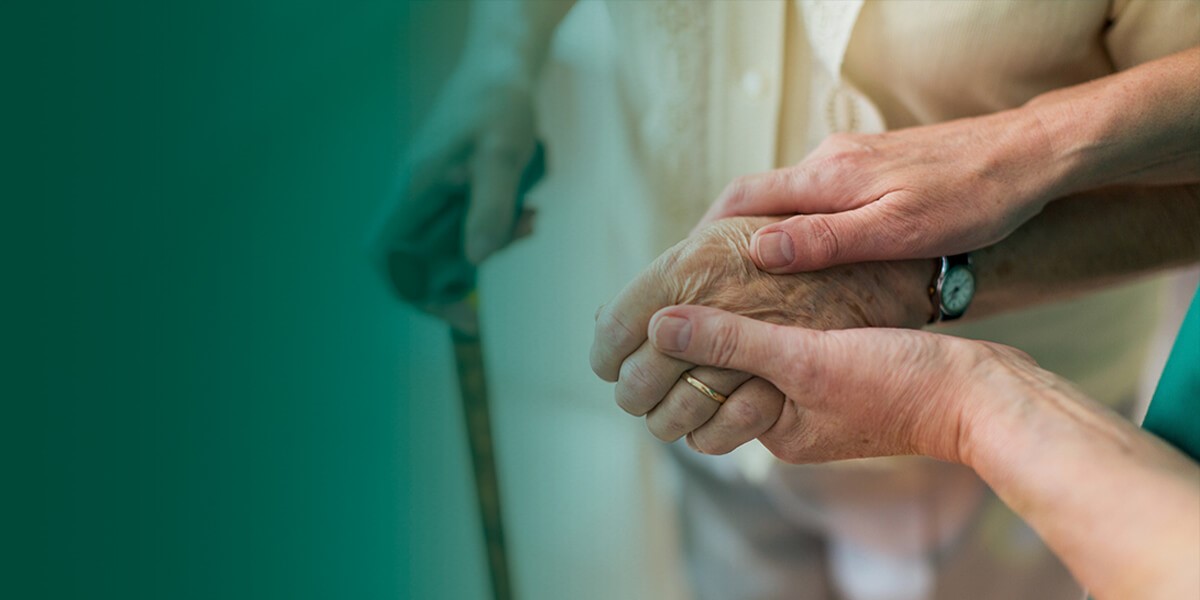 Posted: November 9, 2022
While many often confuse skilled nursing care with nursing homes, the two have several differences. Skilled nursing communities involve specific services and certifications that set them apart from the other communities. A nursing home typically assists with day-to-day tasks, while skilled nursing provides short-term support following a hospital stay or an illness, accident or surgery.
Skilled nursing services involve treatments for people that only a licensed nurse can perform. Usually, skilled nursing care is offered in assisted living communities, nursing homes and hospitals with certified care workers to help the person live as independently as possible. If you have a loved one who requires skilled nursing care, continue reading to learn more about your options to get them the help they need.
Who Can Provide Skilled Nursing Care?
Skilled nursing care is a high level of medical care that must be provided by or under the direct supervision of licensed health providers, such as registered nursing (RNs) and physical, occupational and speech therapists.
Staff in skilled nursing communities might also consist of:
Medical directors
Audiologists
Speech and language pathologists
Licensed practical nurses
Vocational nurses

What Is a Skilled Nursing Community?
A skilled nursing community is an in-patient medical treatment center with services provided by trained medical professionals. Typically, this is a temporary residence for those who need medically-assisted rehabilitation.
Skilled nursing communities provide around-the-clock assistance with health care services and activities of daily living (ADLs) or help with activities like eating, bathing, getting out of bed and dressing. Federal regulations typically regulate what these places can and cannot do.
Most residents in skilled nursing communities are expected to remain there temporarily, unlike nursing homes, which are more permanent residences. And while assisted living allows residents to receive ADL services in a home setting, residents in these communities typically don't need around-the-clock monitoring like those provided in skilled nursing centers.
Types of Skilled Nursing Care
Skilled nursing services might be necessary for short-term rehabilitation due to an illness or injury. Some guests may need more intense, long-term care due to chronic medical conditions. A licensed medical professional can help them meet their health goals and live a more comfortable quality of life.
Skilled nursing duties can consist of:
Custodial care: Custodial care includes assistance with ADLs, such as taking medication, bathing, dressing and eating.
Nutrition therapy: Supports the resident's healing process by providing healthy foods to address personal dietary needs and improve their overall health.
Post-stroke recovery: Includes specialized therapies to help those recovering from a stroke restore mobility, improve speech and relearn skills needed for daily tasks.
Wound care: Involves treating and caring for wounds, such as those from illness, surgery, accident or amputation. It also consists of preventing, detecting and treating skin tears, ulcers and bruises.
Cardiac care: Provides specialized support for those recovering from heart conditions or procedures, such as a heart attack or heart surgery.
Pulmonary rehabilitation: Offers assistance and helps those with lung conditions manage symptoms, restore function and gain independence.
Physical therapy: Skilled nurses can create a personalized plan to rehabilitate your loved one after an illness or surgery. Treatment methods usually consist of medications and exercise.
Occupational therapy: Skilled healthcare workers will help people with cognitive or sensory problems adapt to their environment. These services might involve memory training or coordination exercises.
Speech therapy: Skilled nurses can assist residents with communication issues and swallowing dysfunction. They may help your loved one with language by offering speech strategies and diet recommendations.
Additionally, qualified nursing can provide intricate services like tube feedings, colostomy care, hospice care, diabetic control and intravenous medication administration.
What Qualifies a Patient for Skilled Nursing Care?
Skilled nursing care is necessary if your loved one needs extensive rehabilitation or nursing services. Many people who enter this form of care struggle with debilitating medical problems requiring treatment and aftercare. For instance, if your loved one needs support after a recent injury or stroke, they may need constant supervision and comprehensive rehabilitation services that only registered nurses can provide.
Skilled nursing services include personalized plans and goal-setting to improve functionality in a set timeframe. Care will be provided frequently, and guests are monitored for signs of improvement. For those who need medical care plus assistance with daily activities, skilled nursing care is often their best consideration.
Skilled Nursing Care Options
The skilled nursing setting your loved one needs will depend on whether they have a support system and their comfort preferences and needs. They can choose from several options to receive 24/7 monitoring and care services, such as:
Skilled nursing communities: Outside a hospital, skilled nursing communities provide the highest level of care. These treatment centers may be a great fit if you have a loved one with a complex medical condition requiring 24/7 assistance from a registered nurse. This option is an ideal short-term solution for those undergoing acute medical treatment and rehabilitation. Many guests only stay for a few months while recovering and usually share a semi-private room that feels more hospital-like than a home setting.
Home health services: Licensed medical professionals can provide in-home visits if your loved one only needs intermittent or part-time assistance. Home health services are best suited for those who need extra help caring for loved ones. They can relieve some stress of care from family members and ensure your loved one gets the necessary rehabilitative support.
Assisted living communities: Assisted living communities staff can provide nursing services, therapy and supervision in a home environment. These communities are designed to reduce stress for the resident and family members by providing help with basic needs and transportation to doctor appointments. Residents can also appreciate life enrichment, peer support and fun community events to support their healing and mental well-being. If your loved one has an acute condition needing 24/7 supervision by a licensed nurse, assisted living could be ideal following recovery in a skilled nursing community.

Get Skilled Nursing Care at Clermont Park
Skilled nursing care is often essential for those recovering from an illness, injury or debilitating condition. We understand your priority is to find a safe, secure and comfortable location for your loved one. If you're looking for a skilled nursing community near you, Clermont Park can provide these services and more.
Clermont Park is an all-inclusive community offering assisted living, memory support, rehabilitation and skilled nursing services within a welcoming and nurturing community. With plenty of enrichment opportunities and services, we aim to help older adults regain their strength and independence and live their retirement years peacefully.
To learn more about our services, contact us today.