What is a Life Plan Community?
Senior Living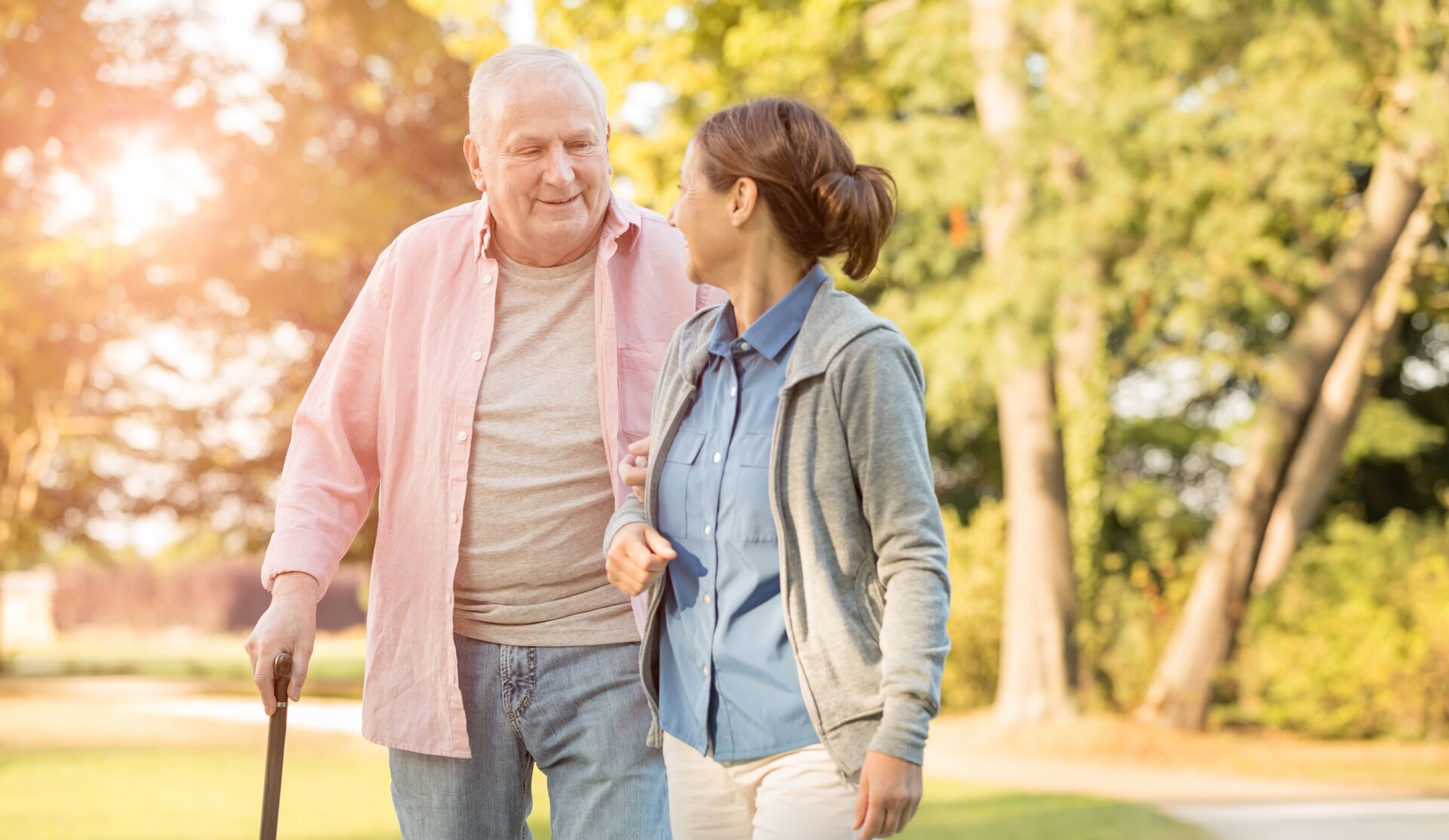 Posted: March 9, 2022
Life Plan Communities remove uncertainties by securing access to a variety of living options and services for seniors should the need arise in the future. Also known as a continuum of care community, a Life Plan Community protects older adults when their health or financial needs change over time. A Life Plan Community is a good option for couples who may have different support needs as they age. Learn about the benefits of a Life Plan Community, how a Life Plan contract works, and what to look for in a Life Plan Community.
Benefits of a Life Plan Community
One of the benefits of a Life Plan Community is that you have access to independent living, assisted living, memory care, and skilled nursing care all on the same campus. You may begin your senior living journey in an independent living apartment because you don't need any physical support, but you like the idea of being a part of a community. Should an unexpected health change occur in the future, you can stay in your community and receive the support you need. If the needs of your husband, wife, or partner changes, you can remain close and do not have the added stress of moving.
Learn More About Our Living Options
In addition, living in a Life Plan Community guarantees you won't have to move if your financial circumstances change. You and your family members can have peace of mind that you will always have a place to call home and receive the care you need, even if you outlive your finances. You'll still have access to all the services and amenities and activities you've come to enjoy. By choosing the Life Plan, you are "planning" for anything and everything.
The Life Plan Community Contract
Life Plan Communities that offer a continuum of care typically have a minimum resident age of 62 years old. A health review and financial application will be part of the admission process. If you qualify for the Life Plan, you have a home for the rest of your life.
You'll pay a one-time entrance fee based on the floor plan and the type of apartment you choose. Based on the entrance fee option selected, this fee may be partially refundable to you or your estate when you leave the community. At Clermont Park, we offer annual health and cognitive reviews with a nurse to make sure you are getting the support you need to live your best life. If you need extra support, we will help you coordinate assistance with the increased care you need. Read how Clermont Park residents make social connections in our vibrant community.
What to Look for in a Life Plan Community
Because the main benefit of a Life Plan Community is to provide residents access to all levels of living, you'll want to make sure that the continuum of care, including access to health care providers, are all on the same campus. Named one of the best nursing homes by US News & World Report, Clermont Park offers access to expert rehabilitation that includes occupational, speech, and physical therapy should the need arise.
You will want to visit the community and consider if its culture and values align with yours. Clermont Park is an Eden Alternative community. Our resident-centered community model gives every resident an opportunity to use their gifts and talents to serve others if they choose. Some residents volunteer their time in the gift shop or with the gardening club, others teach a class or simply act as good neighbors.
As a non-profit, faith-based community, we are motivated by a sense of equity and inclusion. We have faith-based values, serving seniors with respect and dignity, and are open and inclusive of all faith traditions. We encourage and support growth and learning at every age.
Life Plan Community Near Me
Have more questions about a Life Plan Community and if it is right for you? Contact us for more information or to schedule a live virtual tour. Hear what Clermont Park residents have to say about our Denver retirement community.