#WeCareWeWear Mask Up Video Challenge
News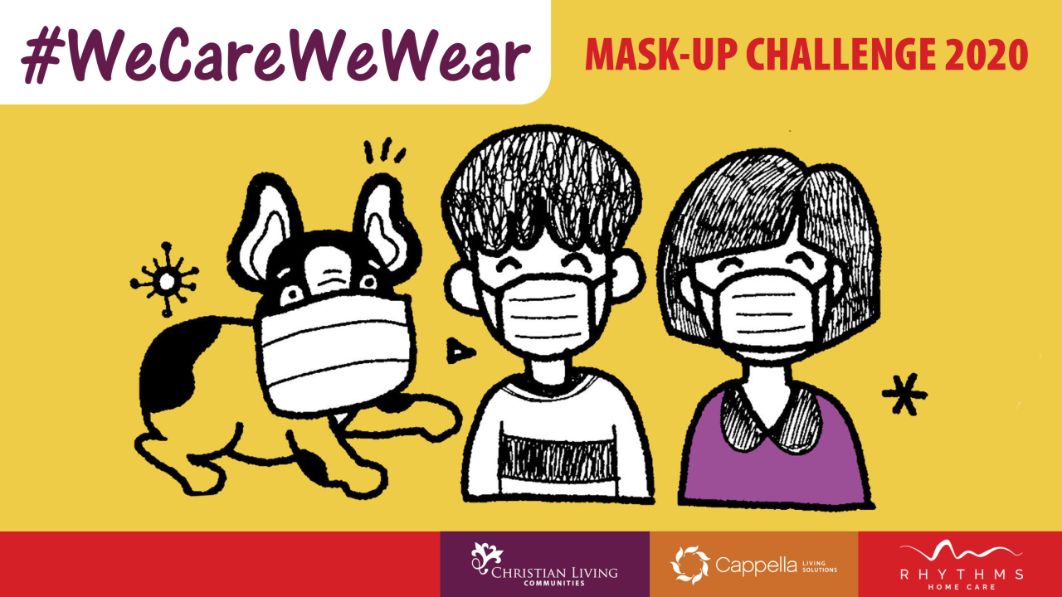 Posted: September 9, 2020
Christian Living Communities and Cappella Living Solutions recently challenged team members across the nation to create videos to spotlight their community's superb masking-up and infection control efforts. Team members from Clermont Park created a fun video about wearing the "Bear Necessities" and we are proud to have won the 3rd place prize! You can watch this masterpiece here.  
Moriah Bernhardt, Senior Director of Programs spearheaded the campaign: "The purpose of the campaign was to energize our teams to fight compliance creep and continue being vigilant in their on-going effort to protect residents and each other through the use of proper PPE wearing and infection control practice. We hoped this challenge would be an interactive, fun and unique way to engage our communities in this mission- and boy did they rise to the challenge!"  
A judging panel narrowed the field to the top 3 choices and those videos were posted on the CLC and Cappella Facebook pages. The public was invited to vote on their favorites, and the winners were determined by the number of likes the video received.  
Taking 1st Place and a $500 cash prize was The Retreat at Sunny Vista team with their creative video, Virus Virus Baby that featured rapping residents. Coming in 2nd place was our Sugar Fork Crossing community with their touching tribute to a generation that, "cared and dared."  
All of the video submissions were fun, creative and moving and we want to share the rest of them with you:  
Demaree Crossing – Stayin' Alive 
Walnut Crossing – We Gotta Be Safe, Safe, Safe 
Heritage Crossing – Monster Mask 
Cappella of Grand Junction – We Mask Up for Residents and Each Other 
Casey's Pond – Heroes Work Here 
Clermont Park is proud to be a neighborhood of CLC-Cappella and thankful for the way team members continue to care for each other and residents. Read more about our unique Denver retirement community and the heroes that work here.