Clermont Park Seniors Find Passion and Purpose in Retirement
Community Life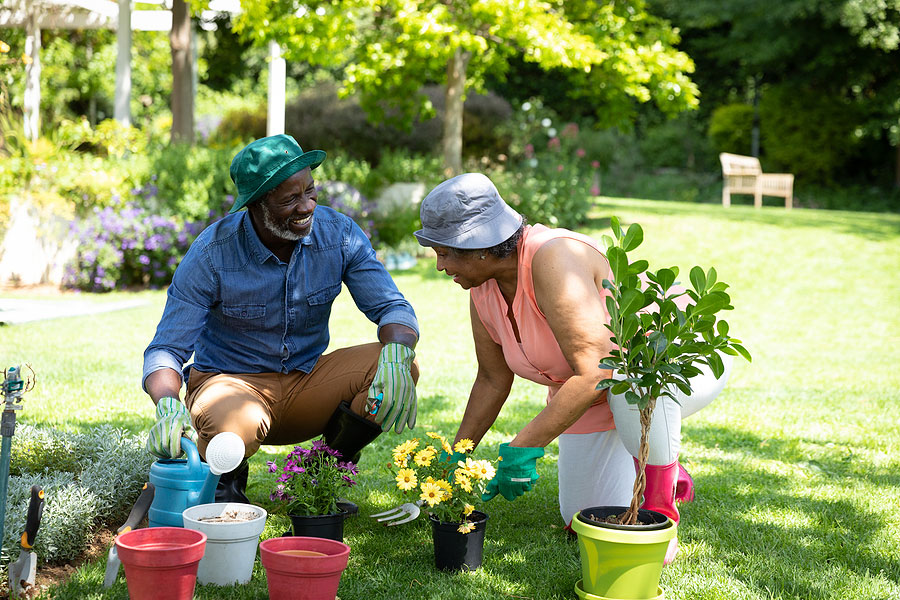 Posted: June 18, 2021
Senior Volunteering Opportunities
Purpose and passion can be discovered at any age. Retirement offers seniors the freedom to engage in creative pursuits, volunteer and support causes they believe in. Without the support and encouragement of others, some seniors struggle with finding purpose in retirement and end up feeling isolated and directionless.
At Clermont Park, we create an environment that enables residents to find purpose and pursue their passions in retirement through meaningful social connections and volunteering. We know people make all the difference, and that seniors who are surrounded by others who are active and engaged can help cultivate a feeling of staying young.
Giving Back Through Volunteering
Studies show that volunteering can reduce stress, improve mood, and give older adults a sense of purpose. Providing residents with opportunities to meet their neighbors while giving back to their communities is a win-win for the Clermont Park community and the general public alike.
Recently, Clermont Park resident Al B. discovered a community of people experiencing homelessness who were in need of meals. He reached out to Clermont Park's dining services, and team members jumped at the opportunity to serve their wider community. They offered the Clermont Park food truck and volunteered their time flipping burgers and packaging the meals. Residents hope to make and provide more food truck meals to those in need in the future.
According to Andrew Sharp, Clermont Park's Director of Community Life, residents put their energy and resources to good use in a variety of ways, including food and coat drives, recycling initiatives and efforts to improve the physical and mental health of fellow residents. "Purpose is crucial here," said Sharp. "We strive to be a resident-driven community and give every opportunity for residents to choose what is important to them." Read more about how Clermont Park residents live every day with purpose.
Learn More About Our Living Options
Meaningful Social Connections
According to the National Institute on Aging, being intellectually engaged in meaningful activities can reduce stress and improve memory and self-esteem. Seniors with strong social connections feel less isolated and more engaged with the world around them.
Clermont Park creates an environment where passions are encouraged. Residents are given the opportunity to pursue interests in art, music, relationships and spirituality and share their interests with others. Residents have started clubs, committees and community groups, have taught classes, and spend time volunteering within the community and outside of its walls.
Recently, Clermont Park residents Shirley and Barbara began Conversation Connections, an in-person resident-led conversation group that provides residents with social connections through meaningful conversations about difficult topics like gender equity, ballot blues and grief. Based upon the increasing number of residents wanting to participate, the future for Conversation Connections looks bright and demonstrates that people with different opinions can discuss even the most challenging topics with civility and mutual respect. 
The Clermont Park Culture
Seniors who stay socially connected benefit from improved health and emotional well-being. At Clermont Park, our award-winning community focuses on the social, intellectual, physical and spiritual growth of residents. We are focused on supporting residents as they keep their retirement and lives moving forward through the Clermont Park College of Creative Life, a series of classes provided free to residents and team members.
Serving residents in the Denver area since 1972, Clermont Park is a Life Plan Community offering multiple levels of services and care under the same roof. Learn more about our residents and their experiences finding purpose in retirement here.