Do's and Don'ts of Holiday Weight Management in Older Adults
Health & Wellness

Posted: January 2, 2020
With the holidays behind us, it's now time to return our attention to better eating habits and removing excess holiday pounds. This is no exception for older adults, in fact, it can be even more important. Here are a few do's and don'ts to keep in mind. Remember to allow all foods in moderation and to stay active!
DON'T skip meals. You are likely to feel too hungry later and lose all resolve to follow your meal plan. Having small nutritious meals and snacks helps with weight loss. Breakfast is the most important meal not to skip.
DO drink a tall glass of ice water before a meal. It helps fill you up, hydrate you, and may improve your resolve to keep eating under control.
DO slow down. Taking about 20 minutes to eat a meal gives your brain time to inform your stomach that it has had enough.
DON'T eliminate carbohydrates. Your body needs carbohydrates as the preferred source of energy. Avoid processed carbohydrate foods such as soda, juice, and desserts and instead choose carbohydrates from whole grains, fruits, vegetables, low-fat milk, and yogurt.
DO eat low-calorie vegetables. These foods are your nutrition bargain. They fill you up and are loaded with vitamins, minerals, antioxidants, and fiber. Raw or steamed is best.
DO keep a food journal. Recording what you eat helps you stay on track and identifies the need to mend your ways. This activity is vital to weight maintenance.
DON'T give up your favorite foods even if they are high in fat and calories. Have them less often and in smaller amounts. Giving up favorite foods can lead to binge eating.
DO get enough sleep. Lack of sleep increases hormonal changes that make you hungrier. Adults need 7-9 hours of sleep per day.
DO give up sugary drinks like soda, sweetened tea, and juice. The liquid sugar bypasses the body's normal fullness cues so we do not eat fewer calories at a meal when drinking high-calorie beverages
DO limit alcohol. Follow the first drink with a non-alcoholic, low-calorie beverage such as sparkling water. Alcohol can loosen your resolve and lead to mindless snacking.
DON'T follow the old advice to "clean your plate". Instead, shrink your plate. Using a 10-inch plate instead of a 12-inch plate can save you up to 200 calories.
Incorporating these ideas in any diet is important but even more critical for older adults. At Clermont Park, we're reimagining the senior dining experience to both promote health and wellness as well as delight the senses. Learn more about our Duet Dining program and see a sample menu.
---
About The Author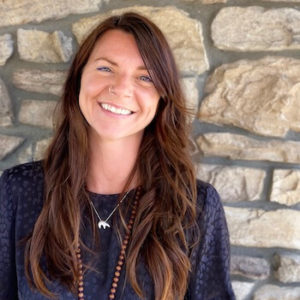 Kat Ciamaichelo is a registered dietitian, ski and mountain bike enthusiast and travel junkie. She's on a mission to prove that healthy eating doesn't involve restriction or a rocket science degree. When she's not in the office or on a mountain, you'll find her cooking without a recipe or working on her crossword skills.