Clermont Park Celebrates Veterans Day with Plaque to Honor Vets
Community Life
Posted: December 16, 2022
Clermont Park recognized all veterans of the community, past and present, this Veterans Day by unveiling a bronze plaque, mounted on a large stone, honoring the men and women who answered the call to serve.
The idea of a monument honoring veterans was raised by resident Len Panella, an Air Force veteran who was stationed at a communications outpost in Okinawa during the Korean War.
After the war, Panella was a public relations and marketing professional. He put those skills to use coordinating the creation, location and dedication of the veterans' monument to honor all veterans in the community.
"After moving into Clermont Park, I quickly realized our community was filled with men and women who served in World War II, the Korean War and Vietnam, as well as those who served during peace time," said Panella. "I made it my mission to find a good spot for the monument and get the plaque made and mounted in time to hold a commemoration on Veterans Day."
According to Panella, he happened upon a large stone on one of his daily walks around the community he thought would be perfect for the memorial. "This stone, which probably weighs at least 400 pounds, has a profile similar to the Front Range mountains and I thought it would be perfect to mount a plaque on," recalled Panella.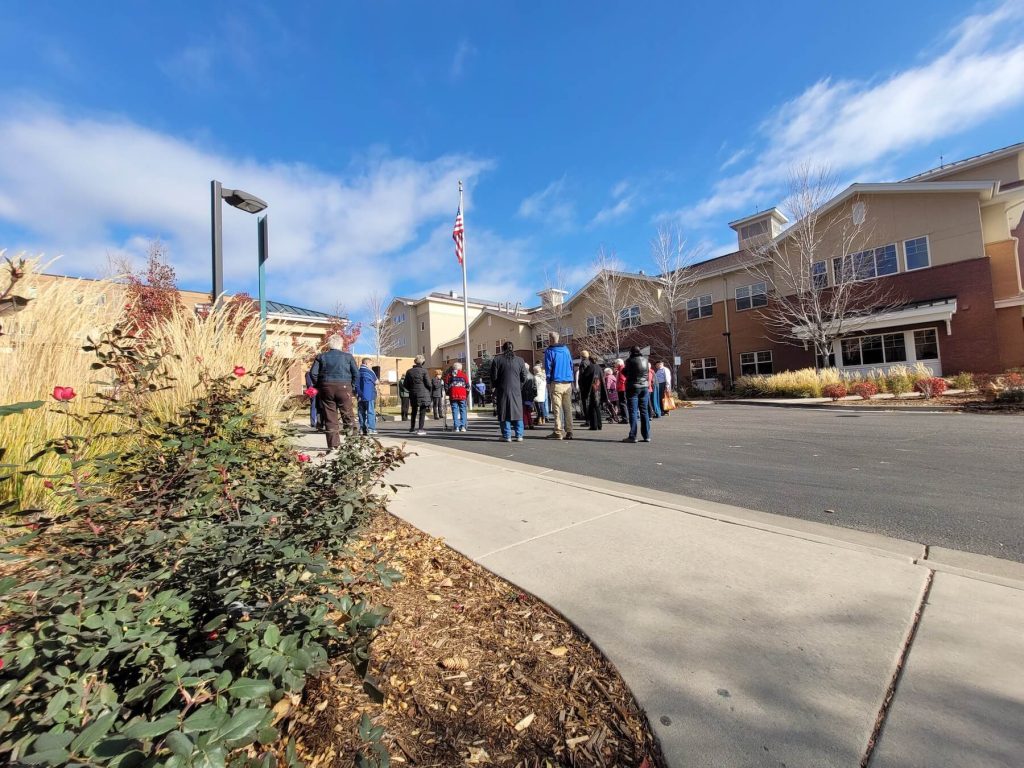 Panella enlisted the help of Clermont Park staff maintenance member Ray Mannes, who not only relocated the stone several hundred feet to its final location, but also built the foundation for the monument.
With the help of other community veterans, the copy for the bronze plaque was drafted which reads:
"In Honor of Our Veterans. The Clermont Park Community Remembers Those Who Served During Times of War and Peace. Their Courage and Sacrifice Helped Defend Our Freedoms. Never Forget."
The stone memorial and plaque are located near the community's south entrance in the south lawn, next to the flagpole. Panella recommends anyone visiting Clermont Park stop by the memorial to honor the men and women who served our country and to never forget.
Clermont Park Life Plan Community has been providing quality services and care for older adults in the south Denver metropolitan area since 1972. If you are interested in learning more, please contact us at 720-974-7275.
This story was published in The Denver Post's YourHub.